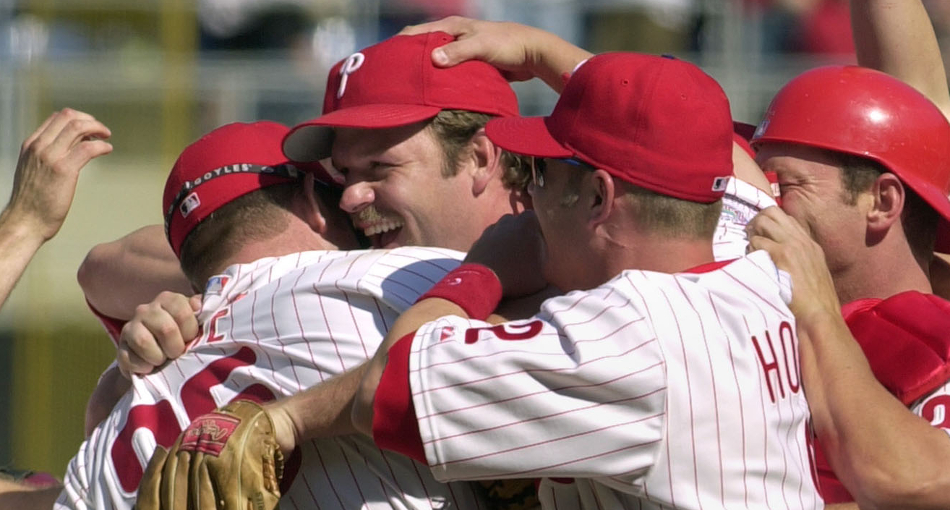 Kevin Millwood, No-Hitters And Realizing Time Flies
So I felt my age (30) today.
You know those "Your Memories on Facebook" posts that pop up every now and then to remind you of something you posted X number of years back? Well, one of them showed up on my News Feed today as I did my morning Facebook check.
Seven years ago on this date, I watched Kevin Millwood toss a no-hitter against the San Francisco Giants at Veterans Stadium. The only offense in the 1-0 win came from a solo home run by Ricky Ledee. What a day to spend at the Vet with a good buddy, Nick Gordon.
I should have known I was getting into older territory when I spoke to my coworker about this and he said, "Kevin Millwood? That's a name you don't hear every day." Now my coworker is slightly younger than me and I might know a little more about sports than most, but he's right: Millwood didn't have the greatest MLB career (12 years, 169 wins, 4.11 ERA), so why would someone truly remember him?
What really hit home was that I posted that status update on April 27, 2010.
Seeing that I wrote "Seven years ago on this date…" means that on April 27, 2016, it would have been 13 years in the past. Don't worry, my math checks out. I promise.
I went to The Vet with Nick when we were seniors in high school.
That means that as of this summer, I would have been graduated for 13 years.
Time flies when you're living, doesn't it?
Author's Note: Here's the box score of the game.
Author's Note No. 2: I still have the homemade scorecard and ticket framed.