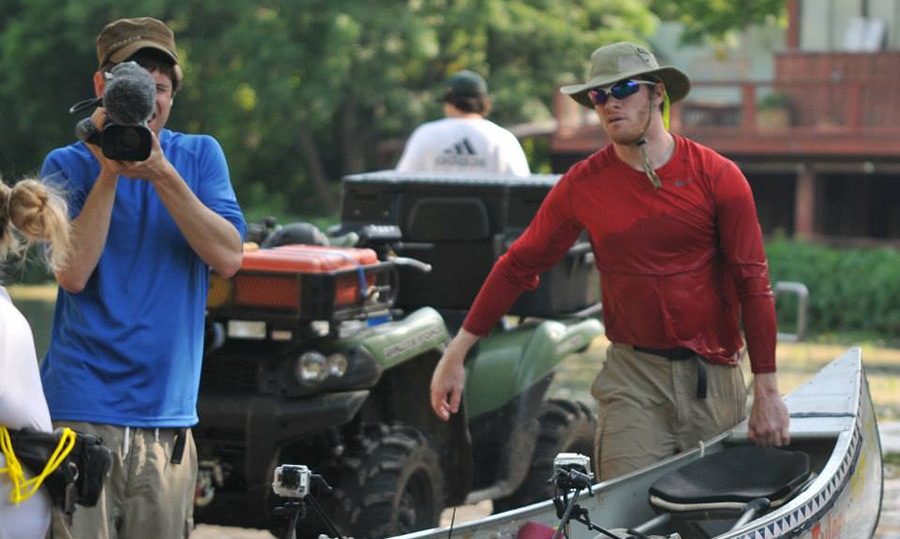 1
SBS: Enterprising the Texas Water Safari
Editor's note: This is the second part of a series chronicling the story behind the stories I feel are some of my best. Here is a tale of how my involvement in the 2013 Texas Water Safari and the British reality TV show "Go Hard or Go Home" came about and turned into "Go Hard or Go Home: A Paddling Adventure."
I already conquered Warrior Dash, had 10,000 volts of electricity shot through my body not once but twice during Tough Mudder, whizzed past trees at break-neck speeds while zip lining and then skipped all pretenses when I jumped out of a plane at 13,000 feet with an instructor and a parachute strapped to my back, so why not do something in the "To Kill a Yankee Series" that could actually kill me?
That's what I thought when I replied to an email sent to the sports department at the San Marcos Daily Record by producers of a reality TV show. They wanted to place an ad looking for a paddler to join one of their cast members in the grueling Texas Water Safari, a 260-mile canoe race from San Marcos to Seadrift. Those in the show wouldn't have to go the full way, just to Gonzales (still a 90-mile paddle).
A few days passed and the producers responded, saying they'd welcome me with open arms. I was sure to let them know that if a better, more suited option replied that they should take that person compared to me. After all, I hadn't paddled more than 10 miles in a single day before then and while strong, my technique isn't great.
Whether I competed in the race or not, I wanted to keep my usual routine of stories previewing the event. That meant an introduction to the race on Tuesday, a more in-depth look through the eyes of an expert on Wednesday, a wider scope the next day, a true preview for Friday and then a feature heavy section on Saturday.
Here's how it went down that fateful week in 2013.
Producers interviewed me at my desk on Tuesday, which gave me an easy idea: Why not return the favor and ask why they picked the TWS?
On Wednesday I spoke with a paddler with the most finishes in the TWS as well as the race organizer about how tough it would be on a true novice.
I met my teammate on Thursday and paddled with her throughout the afternoon, which allowed me a true look at the lower San Marcos River.
Then I brought it all together on Friday for Saturday's advance.
Tuesday allowed me a chance to recap my experience and the full race.
If you're a paddler or just enjoy extreme challenges, take a look at the Texas Water Safari. Thankfully it didn't kill me, but the last installment of the "To Kill a Yankee Series" was truly the best and most involved of them all.