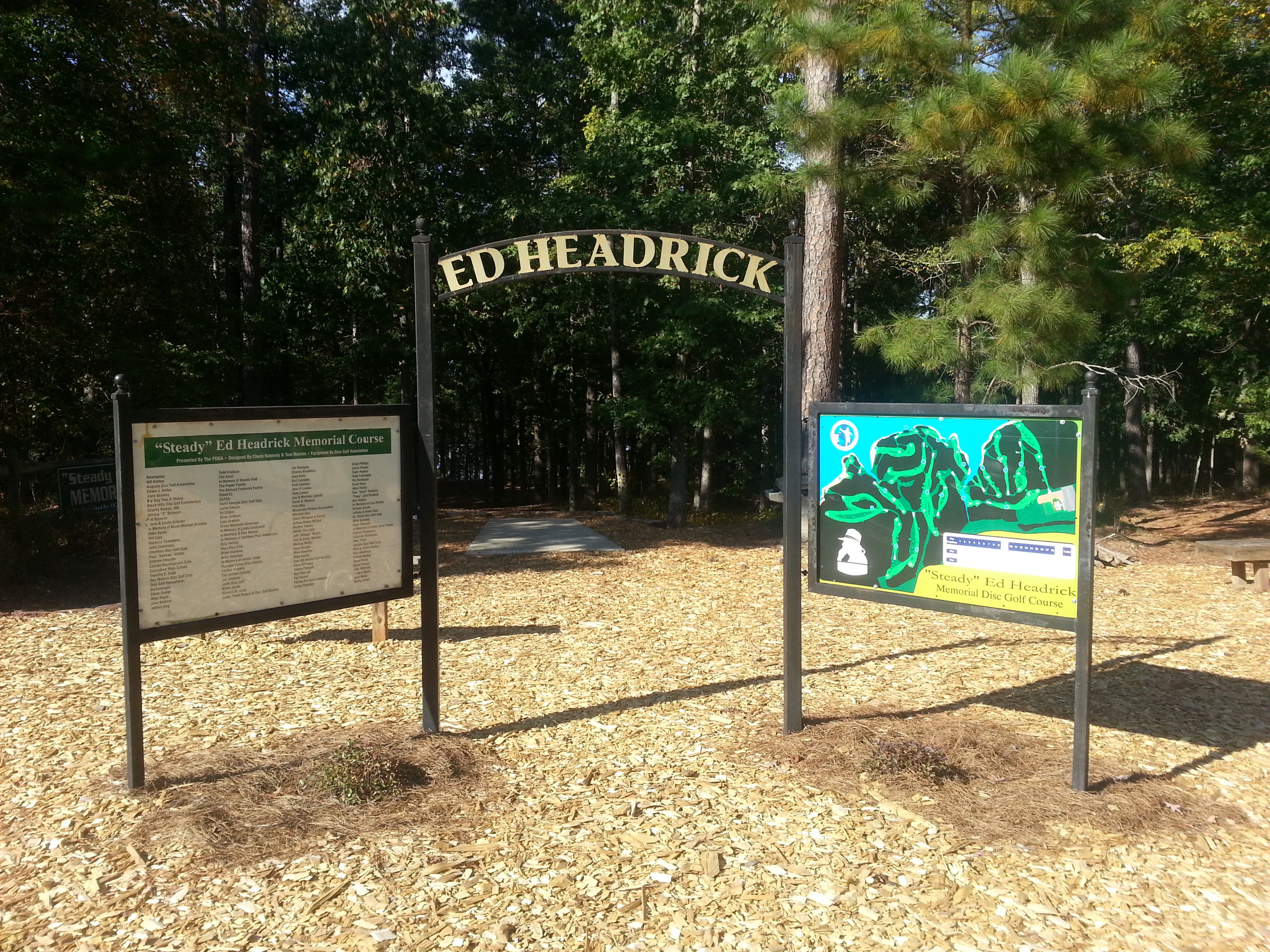 1
Disc Golf Thrives in Georgia
Who knew Georgia had such a strong disc golf scene?
Seriously, though. Who knew?
Back in Texas, there were more than enough courses within driving distance of San Marcos. I routinely spent time on Texas State University's 21-hole tract, Steeplechase Park in nearby Kyle and on occasion, Circle C Metropolitan Park (which features two holes that are more than 800 feet in length).
Once I moved to Georgia, I bought some new discs — mainly because my old ones had seen better days and were overly friendly with jagged rocks — and searched Google for nearby courses. I couldn't believe my eyes: They were everywhere.
One of the first places I played in the Peach State was Herman C. Michael Park. Located in Watkinsville, about 20 minutes outside of Athens, this course is an 18-hole, Par 54 tract. Advanced players might call this course 'easy,' but it's challenging enough for a beginner to struggle and a moderate player to need to shape his or her shots.
As an aside, I shot my lowest score ever at Herman C. Michael Park a few weeks ago. As you can see in the picture above, I carded a 5-under 49. Not too shabby, considering the first two times I played there I lost a disc.
Some other great courses in the area include Alexander Park, Little Mulberry Park and Sandy Creek Park, but I'd be remiss if I failed to mention the International Disc Golf Center in Appling, Georgia. Yes, the International Disc Golf Center is located in Georgia. I guess that kind of makes sense since the Peach State is home to Augusta National, site of the yearly Masters tournament.
Being the stubborn person that I am, when I went to the IDGC the first time I decided to play the most difficult course (The W.R. Jackson Memorial Course) and promptly shot my age over par. Then again, if you're going to get better, you might as well challenge yourself.
Disc golf is a fun sport/hobby/activity. As I said, I'd never peg Georgia as a location with a thriving scene. I was wrong — happily wrong.
Oh, they even held a disc golf tournament at a makeshift course in Athens. Guess who wrote the preview about it? This guy.