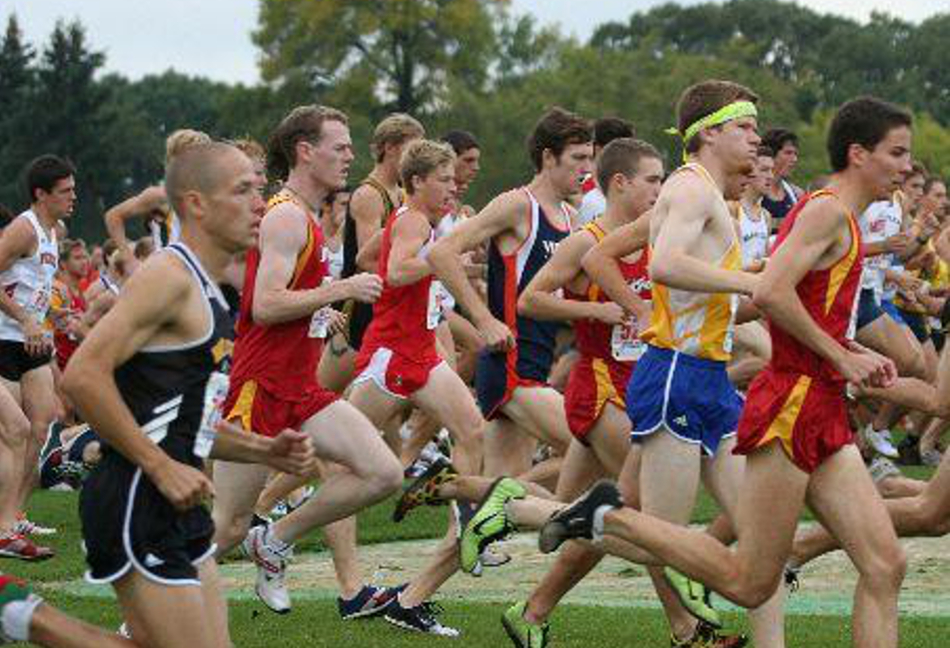 Memory Lane, Griak Invitational and Facebook Feature Friday
Who could have thought a simple series of Facebook posts for work would send me down memory lane these past two Fridays? Well, I did as soon as I started working on the second part of our "Facebook Feature Friday" series two weeks ago.
For a little background, I made it my mission about one month ago to improve the reach and the number of likes of the Facebook fan page of the U.S. Track & Field and Cross Country Coaches Association. (USTFCCCA). I had been successful in the past with fan pages dating back to my days at the San Marcos Daily Record with "Texas State Sports," so I figured why not try my hand at one that has a following already?
My goal of the series is to profile either the biggest or most story-line-driven cross country meet of the weekend for our page. So far they've been pretty successful.
The inaugural post was about the St. Olaf Invitational hosted by St. Olaf College.
Simplistically, the narrative for Saturday's St. Olaf Invitational writes itself.

How could it not?

Host St. Olaf College, ranked No. 2 nationally in Division III, is out for revenge against fourth-ranked UW-Eau Claire. Last year the Blugolds beat the Oles on their home course and knocked them from their vantage point overlooking the DIII landscape. St. Olaf entered last year's meet ranked No. 1 and UW-Eau Claire was No. 4 — but the win shot the Blugolds into second and dropped the Oles to third.
Read the rest of that post by going here: "So We Meet Again."
Then the following week I put did some good reporting and dug up a good feature (at least in my eyes) on the Roy Griak Invitational. Here is part of that profile.
One question can often have multiple answers.

That's because sometimes that question isn't as straightforward as once thought.

"What makes the Roy Griak Invitational special?"

For those in charge of putting the meet together – like Griak Invitational Executive Director Gary Wilson and Minnesota Director of Men's Track & Field/Cross Country Steve Plasencia – the answer centers on the help they receive.

"Our volunteers don't get enough credit," Wilson said. "We get paid to do these things, but they bust their tails throughout the week to make sure it goes off without a hitch."
Read the rest by going here: "What Makes the Roy Griak Invitational Special?"
I already had my answer to that question in mind once I asked it out loud. It didn't take me long at all to answer since it stood out plain as day in big, bold lettering.
That was the meet where I finally felt like a Division I cross country runner.
Don't get me wrong: Every meet before that had its own gravitas. I mean I was a Division I athlete, something not a lot of people can say. I truly take pride in that. But what stood out the most was the competition I ran against (several future All-Americans) and that our coach wanted us to mix it up with the best in the nation.
Did I race well? Hell no. That course ate me alive. Griak Invitational Meet Director Gary Wilson told me, "Those people who try to fight the course really, really pay for it in the end. If you don't become 'one' with the course, it beats the crap out of you." I couldn't help but agree. I finished second on the team, for whatever that's worth.
This Feature Friday initiative has really helped me understand what cross country meant to me all those years ago. Looking back on it, I ran at the Griak Invitational in 2006 and there was a race that went off today that I competed in 10 years ago.
Wow. I'm getting old.