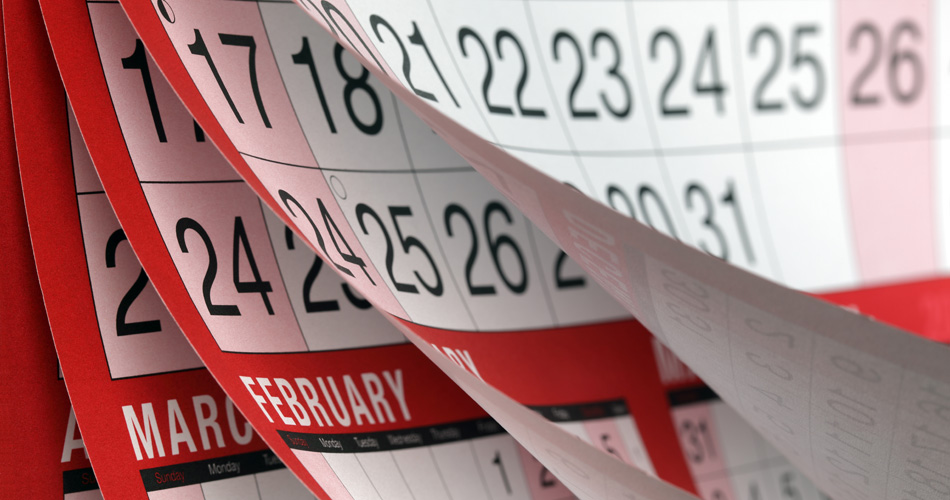 Flipping The Calendar From 2015 To 2016
Once again I have been awful about updating this blog.
December was quite a busy month around these parts.
Before I knew it, January hit and that means 2016 came with it.
Let's backtrack a bit and fill you in on what happened in December.
From December 10 until December 19, I was in San Antonio with my coworkers putting on the annual U.S. Track & Field and Cross Country Coaches Association (USTFCCCA) Convention. I'll spare you the boring day-to-day details of what we did during the Convention, but I will say that we knocked it out of the park.
Two of our biggest events at Convention went off without a hitch — 2015 Hall of Fame Induction Ceremony and The Bowerman Award Ceremony. Both were a hit, even though the Hall of Fame Induction Ceremony lasted way longer than it should have (but those coaches need their moment in the spotlight). I thought I wrote some great pieces about those events, so feel free to read them at your leisure.
Read about the Hall of Fame Induction Ceremony right here
Marquis Dendy and Jenna Prandini Capture The Bowerman Award
Bonus: Recapping the Female Coaches Roundtable
I also got to catch up with Joe Vozzell, a former coworker of mine at the San Marcos Daily Record. I actually hired Joe in January 2014 and groomed him to take over for me as I knew my time in San Marcos was drawing to a close. Joe has blossomed as a journalist in the seemingly short time he's been at the helm of the Daily Record.
Past and present. Teacher and student. @smdrtyler and @smdrjoe ride again. Keep up the good work, young padawan. pic.twitter.com/WQ42oTeksa

— Tyler Mayforth (@tylermayforth) December 15, 2015
After Convention, I took a week at home for Christmas and to recharge. I planned on having enough time not only to enjoy the holiday, but to welcome my newborn nephew into the world, but The Stork had other plans. My wonderful twin sister's due date was December 26, but by the 28th, he hadn't arrived so I had to head back to New Orleans and eagerly anticipate a text from my mother. A few days passed, but sure enough as of January 1st at 1:14 a.m. ET, I am a first-time uncle.
It's unfortunate that I live so far away from my family. I joke that I'm going to bribe my nephew to love me since every time I visit I'll bring Christmas/birthday gifts.
So what else happened since the last time I blogged on here?
We wrapped up the kickball season. I couldn't play in the playoffs since I was in San Antonio (bummer), but they were ready to go in my stead. If it hadn't been rained out, we would have had enough people to try to get to the championship game. Yet it rained and the next day was tough to pull enough people together and they had to forfeit.
I went to the Sugar Bowl on New Year's Day. That was a great experience, not unlike the one I had two years ago on New Year's Eve at the Chick-Fil-A Peach Bowl in Atlanta. That makes two New Year's Six Bowl Games in a row for myself. Can I make it three in a row next year? Time will tell.
I promise I'll blog before 2017. Quote me on that.