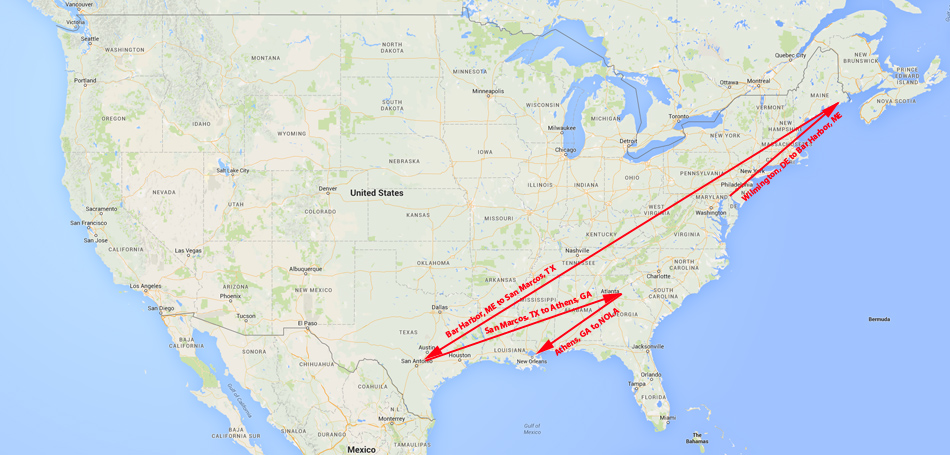 3
On the Move Again: Hello, New Orleans
A little more than two years ago I drove to New Orleans, nervous but excited.
As it turns out, not much changes in the span of 859 days.
Back in 2013, I decided to attend WrestleMania 30 by myself. I had never been to The Big Easy, let alone stepped out of my comfort zone that much. As I opened my mind to what could happen and the overall experience, I began to reap the rewards. Not only did I see one of the best WrestleMania cards of all-time, I truly liked what I saw of New Orleans. There was an indescribable charm and buzz surrounding it all.
Next Tuesday I head back to New Orleans. This time, however, will be for keeps.
I turned in my resignation at the Athens Banner-Herald on Monday.
In two weeks, I'll continue my career as communications assistant for the U.S. Track and Field Cross Country Coaches Association (USTFCCCA).
I need to pause a second to read those two sentences again. These past two weeks have been a whirlwind, to say the least. Life happens when you truly least expect it.
This will be my fourth move since August 2007, as you can see on the above graphic. I'll be retracing 540 of the 1,208 miles I traversed when I moved last July from San Marcos, Texas to Athens, Georgia. If you're counting at home, which I am sure you are, this trip from Athens to New Orleans will put me at 4,622 lifetime miles moved.
I'll have my dad with me again to help, just like I did when I went up to Maine as well as my trip from Texas to Georgia. These trips allow us to grow closer, which is great.
There are a million things running through my mind at the moment, but I felt it was a good idea to break this news on my blog. Check back in the upcoming days, because I'm sure I'll have more to say about this truly great opportunity I have in front of me.