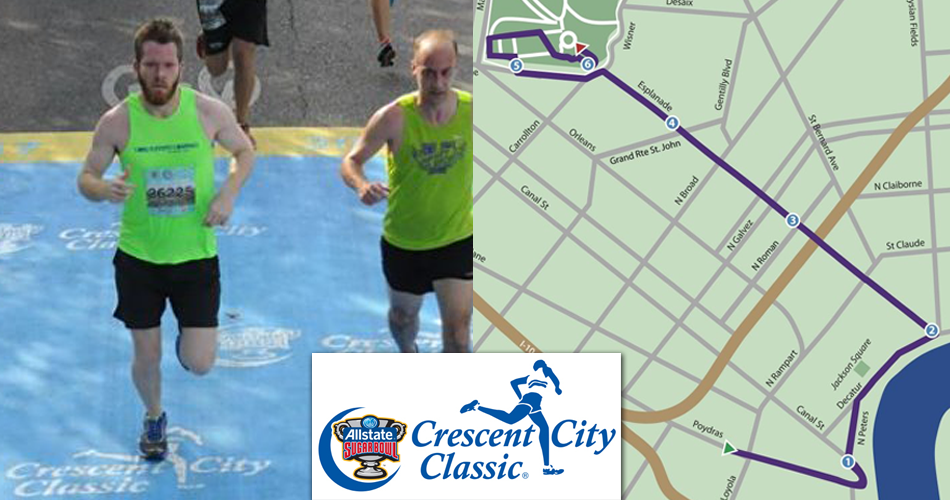 Scratching An Itch At The Crescent City Classic
When the opportunity presented itself, I jumped at it.
My girlfriend offered me a chance to run the Crescent City Classic since she had two charity bibs – one from her father's doing and one from her own – and I wasn't going to pass up the chance to run a competitive 10K for the first time in a while.
The Crescent City Classic is held the Saturday before Easter each year and it winds through the streets and neighborhoods of New Orleans. One of the largest 10Ks in the United States starts on Poydras Street and ends at City Park.
I told myself in the days leading up to the race that I wouldn't take off from the start and get swept up in the emotion. I'd take it easy, settle in and pick it up as I saw fit.
Well, that idea lasted all of two minutes until I stepped on the starting line.
Adrenaline took over and I took off like I was back in college running at the University of Delaware as soon as I heard the crack of the starting pistol.
I quickly realized I didn't have the ability of my college-aged self and regretted my decision when I got to the 1-mile mark. My goal was to "go out" or run the 1st mile in about 7 minutes. When I looked at the clock, I came through in 6:06.
As much as the next 5.2 miles hurt, I couldn't stop smiling. It's not that I'm a glutton for punishment, because I'm not. I just really enjoy competitive running and it had been forever since I put myself in that atmosphere. Things just felt "right."
My 5K split was 20:16, which averaged out to a 6:32 pace.
By the finish I had slowed down to a 6:47 pace and crossed the finish line in 42:02.
I wanted to break 45 minutes and did that. I wanted to prove to myself that I could.
Who knows when the next race will be, but I'm glad I had that opportunity.