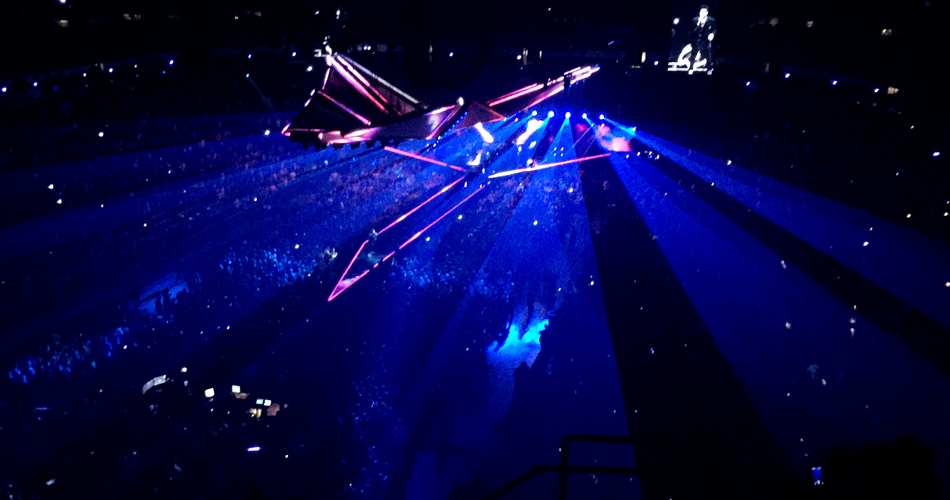 The Weeknd And The Greatest Concert Of My Life
For an hour and a half, nothing else mattered.
I didn't want to be anywhere else.
I was lost in the music and I couldn't have been happier.
Ever since I listened to The Weeknd the first time back in 2012, I wanted to see him perform live. There was just something about his voice that called out to me. Maybe it was how he sounded like Michael Jackson on "Dirty Diana" or the gritty nature of "Wicked Games," but I couldn't stop listening to Trilogy when it first came out.
Last week I finally had the opportunity as his "Starboy: Legend of The Fall 2017 World Tour" stopped in New Orleans at the Smoothie King Center. I bought tickets 6 hours before the show was to start and put on my party pants.
My friend saw him perform last year at Hangout Fest in Gulf Shores, Alabama, and came away disappointed but I wasn't going to let that color my expectations. After all, he wasn't as big of a fan of his as I am and seeing him at a festival after a long day of drinking is probably a lot different than seeing him in an arena show.
Not even three songs went by before I proclaimed "This is the greatest concert I've ever been to in my life." I truly meant it. There was no exaggeration in my voice.
The Weeknd took all of us on a roller coaster of emotions and we hinged on his every word. From "Starboy" to " Reminder" to "Often" to the closing refrains of "The Hills," everything was perfect.
This won't be the last time I see The Weeknd perform. He has a fan for life.