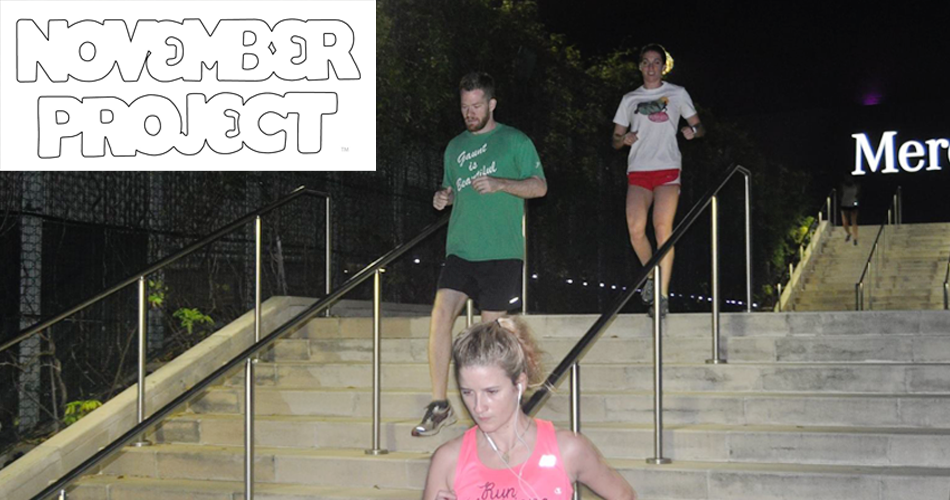 Early Mornings And The November Project
When I usually go to the Superdome, it's on a Sunday afternoon or a rare Monday night. After all, that's when I'd join the Who Dat Nation to check out the Saints.
A recent Wednesday morning at 6 a.m. definitely wasn't usual, though.
I woke up bright and early to check out November Project. If you're wondering what November Project is, let me go ahead and pull a description from their website.
November Project™ is a FREE fitness movement that was born in Boston as a way to stay in shape during cold New England months. Now present in multiple cities in across four time zones in North America, the movement is using a simple sense of accountability to motivate and encourage people of all ages, shapes, sizes and fitness levels to get out of their beds and get moving.
A few of my friends told me about November Project before and I finally decided to roll out of bed and join them — and about 100 others — for a free workout.
Here's what it consisted of…
One warm-up lap of the Superdome
15 minutes of stairs
Two 10-minute circuits of ab work, body-weight squads and running
By the end of the workout, I definitely felt it — mainly in my fibulae from going up and down those steps as much as we did. I also had a great sweat going and peeled off my shirt halfway through because I was about to soak right through it.
Overall I was pleased with the workout and can definitely see myself adding it to my weekly workout regimen.
P.S. — I have definitely been writing about more fitness stuff than not and while I didn't mean this to turn into my fitness blog, I don't mind it. Fitness is a huge part of my life and this blog is about what goes on in my life, so why not blog about it?