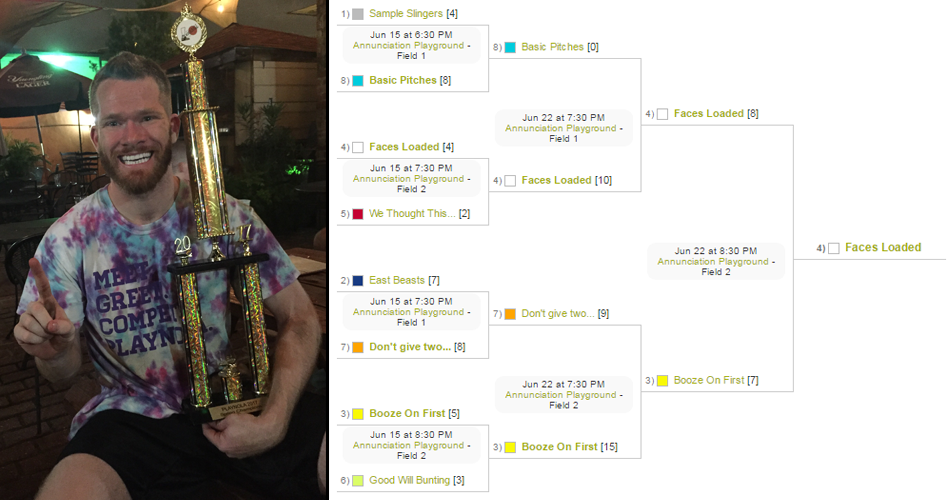 PlayNOLA Kickball Champions
Last week I did something I had never done before.
Win a championship in a team sport.
"Faces Loaded," the kickball team I was part of for the 2017 PlayNOLA spring season, came from behind to beat "Booze on First" 8-7 in the championship.
Pretty sure this was the eighth (?) kickball season I took part in through PlayNOLA so you better believe I was hankering to get my hands on that trophy – and taste the wonderful champagne that came with it.
Something just clicked for us throughout the season. I can't explain it.
We weren't the most athletic group of people out there, but we cared about each other and came together when it mattered.