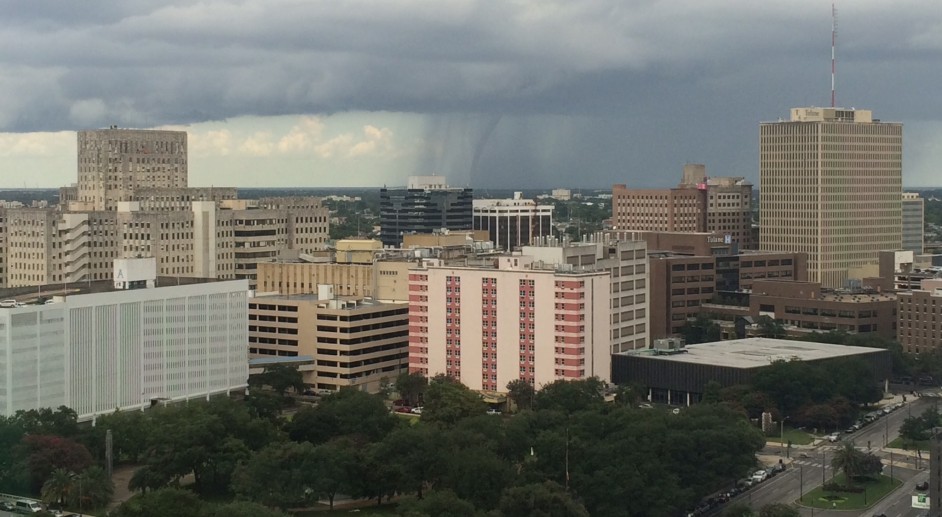 Walls of Rain, Waterspouts and More
Something outside recently caught my eye at work.
Back in February it was all of the Mardi Gras floats rolling by.
They multiplied! Carnival season is taking over. pic.twitter.com/j8THhAVAwU

— Tyler Mayforth (@tylermayforth) January 29, 2016
This time, though, it wasn't something on the street. Rather, on the water.
From our vantage point on the 17th floor, we can see for miles and one of those views is Lake Pontchartrain (I can't spell it for the life of me. Thanks, spellcheck).
On this day, a storm formed in the distance and a waterspout — a tornado on the water, if you will — popped up. Don't worry: There aren't any sharks in the lake, so Sharknado: New Orleans couldn't have happened (Uh oh. Did I give them an idea?).
Unless you're directly in the way of one, they're harmless but incredible to see. It was the first time I ever witnessed one and I'm sure it won't be the last one either.
A few weeks later, I was walking home from work and I glanced to my right and saw a wall of rain coming down the street. It was a literal wall of rain and closed quick.
"We're about to get dumped on," I told a guy walking in the opposite direction.
Luckily, I had an umbrella — because it storms every afternoon in the summer in The Big Easy (They don't call it monsoon season for nothing) — and up it went. As soon as it snapped into place, the rain came down in buckets and lasted for 15 minutes.
Before last month, I had never seen a waterspout or been attacked by a wall of rain (but I have seen them cascade over the city). Both happened within weeks of each other. The weather in New Orleans is crazy. There's no other way to say it.