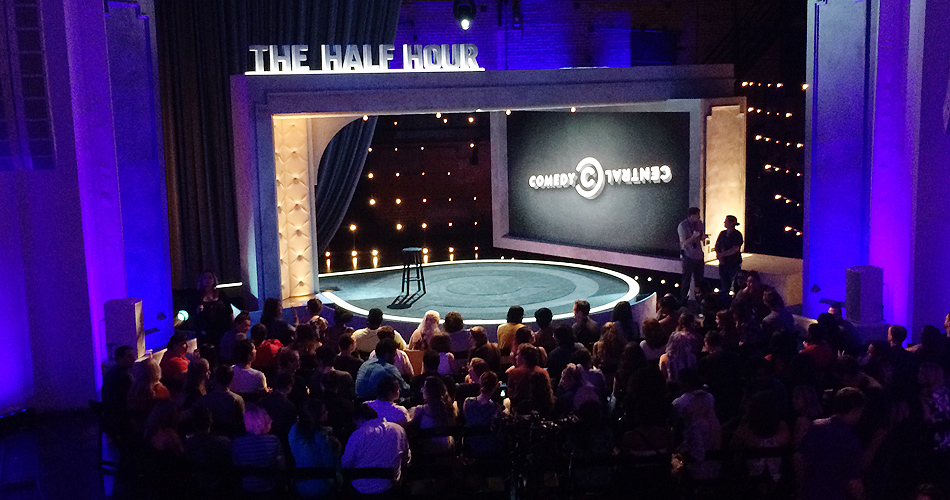 The Half Hour And More Fun Opportunities
Five months ago I got free tickets to a concert at The Civic Theatre featuring Macklemore and Ryan Lewis. It turned out to be an amazing experience and one where I could truly "feel" the music.
Earlier this month, before I went on a 10-day work trip with the USTFCCCA to Eugene, Oregon for the NCAA Division I Outdoor Track & Field Championships, I went back to The Civic — but this time for a taping of a Comedy Central special entitled "The Half Hour."
Those in attendance on the night I went were treated to a pair of 30-minute sets (hence "The Half Hour") by up-and-coming comedians Ahmed Bharoocha and Naomi Ekperigin. Impossible names to spell and I'm not going to lie, I had to just look them up to do so correctly.
Before the show I had a rapport with Ekperigin over Twitter.
Free comedy special being taped @CivicNola tonight? Don't mind if I do. Time to see what @blacktress & @AhmedBharoocha got!

— Tyler Mayforth (@tylermayforth) June 2, 2016
Ooooh, boy, strap in! I hope you don't mind being called "wHite"! https://t.co/IgHhwX5Eh6

— Naomi Ekperigin (@Blacktress) June 3, 2016
Don't mind. All is fair in love, war & comedy. Nearly fainted thinking you said "strap on." Different show entirely. https://t.co/qJ5nh8FaFD

— Tyler Mayforth (@tylermayforth) June 3, 2016
Overall, it was another great experience at The Civic.
We got there early hoping to secure floor seats, but had to settle for balcony seats instead and the view wasn't bad at all (see the picture at the top of the post).
Both comedians were fantastic, with Ekperigin winning Comedian of the Night by the esteemed panel of judges (myself and Amanda). Bharoocha had his moments, but a stalled bit at the end killed his momentum (That's what you get for trying out new material, which if timed right, would have done marginally better).
I fully recommend checking out "The Half Hour" when it airs in the fall. Look for me in the upper deck if they cut to a ginger during Ekperigin's set.