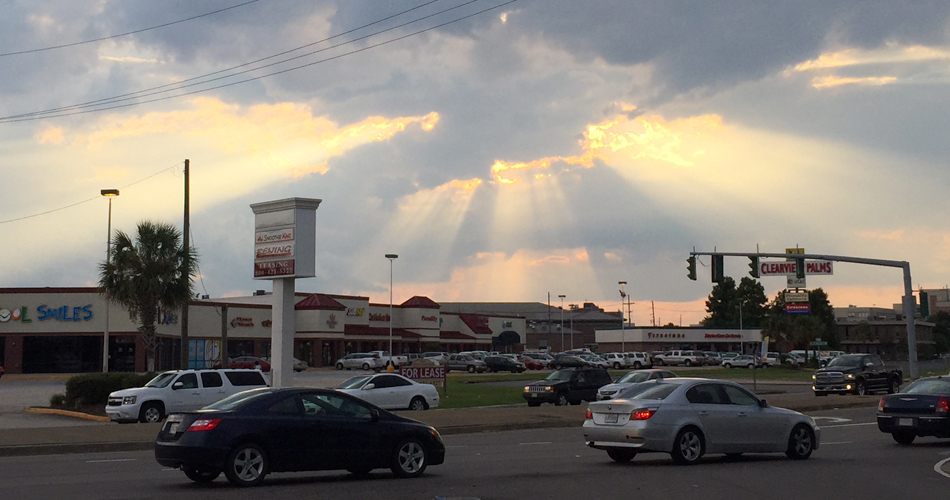 Reflections On Year 30
One year ago today I turned 29+1.
I said it like that for the longest time because 30 felt old.
It meant my 20's were gone and 40's were a stone's throw away.
If you can read between the lines, today is my birthday — and my sister's.
Back in 1985, I came out kicking and screaming into this world. Seriously.
My parents didn't know they were having twins, so after my sister was born, the doctor noticed another set of legs and pulled me out. Yes, I was a breech baby.
Enough with the details of my birth, though.
Thirty was a remarkable age for me.
It started out in Savannah, Georgia with those I care a lot about. Since I couldn't make the trip back home due to extenuating circumstances, my family brought the party down to me and vacationed in one of the most beautiful and historic cities I've ever had the privilege of visiting. Every single part of the vacation — with the exception of a flat tire — was picture perfect.
Over the next 366 days (2016 was a leap year, after all), life hit fast forward.
Within two months of turning 30, I moved from Athens, Georgia to New Orleans, Louisiana after accepting a position as a communications assistant with the U.S. Track & Field and Cross Country Coaches Association (USTFCCCA). Just like that, I got pulled from my comfort zone in Georgia — as much as it was one for me — and whisked away to a place I had only visited once before in my life for WrestleMania.
Maybe 30 was the perfect time for that to happen to me.
Ever since I wrapped up classes at the University of Delaware in February of 2007 (walked in May with my sister), my life has been in a bit of disarray in one way or another — most of it by my own hand. It's unfortunate, but my choices led me down the paths I went and by my own admission, I don't think a move to New Orleans before 30 would have netted me as much positive growth.
What living in The Big Easy has provided me is much-needed structure. Long gone were the hours of working in newspapers and creating a life around those dreadful hours. Instead, I could mold my life around a common construct of time and not feel like I had to "catch up" in some way or another to make up for "lost time."
A 9-5 job meant I could date normally (and meet an awesome person, if I must say so), have nights to myself and more importantly — or should I say most importantly — allowed me to create a social circle, something I didn't really have from ages 22-29. While, at times, I feel like I miss some really fun times with my current group of friends due to work, at least I have an invitation — something I could only wistfully hope for when I lived in Texas or Georgia.
I'm aware this is probably deeper than you expected to read when you opened this post, but as soon as I started writing it poured out of my fingers and onto the page.
Thirty changed me. I am absolutely 100-percent sure of that fact.
I'm excited for what the 10th anniversary of the time I turned 21 has in store.