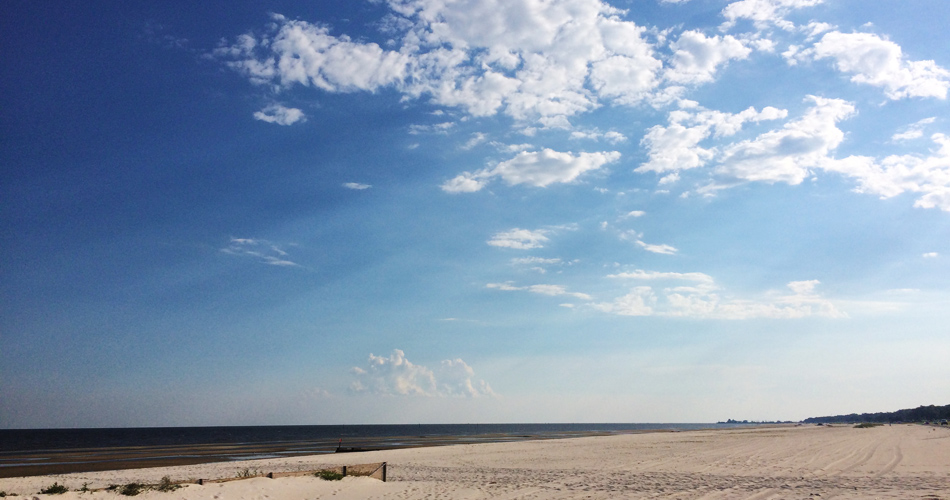 From New Orleans To Biloxi And Back
Sometimes it feels great to get away.
Easy, now: I'm not talking about bank robberies.
This past weekend was another festival weekend in New Orleans and unlike the New Orleans Jazz & Heritage Festival or Voodoo Music & Arts Experience, the Essence Festival takes place right downtown. While most of the music is confined inside the Superdome, thousands of festival-goers spill outside and make getting around the city and/or eating anywhere downtown a chore.
Knowing this was the case, Amanda (my lady friend) and I decided to take a day trip to Biloxi, Mississippi to check out the sights — and more importantly, the pool at the Hard Rock Hotel. Biloxi is also right on the beach (with all the flesh-eating bacteria you could shake a stick at), so many opportunities to relax could be had.
To those not in the know, Biloxi is one of several towns on the Gulf of Mexico within driving distance (read: 2-5 hours) of New Orleans. It's like if you're up north among the Yankees in Delaware and you want to get to Dewey Beach, Rehoboth Beach or anywhere along the Jersey Shore (Stone Harbor, please).
Overall, the day trip was a pleasant experience.
The pool at the Hard Rock Hotel, while opened to families and children (placards said it was only available to those 21 and up), wasn't too crowded and the swim-up bar added a fun wrinkle. Other guests were fun to talk to and stories were shared.
On the way back to New Orleans, we stopped at The Blind Tiger — a popular place to eat in Bay St. Louis that Amanda had heard a lot about in the past. Located right on the water, The Blind Tiger had a chill vibe to it, the sun felt great as you dined and the menu reminded me of Charlie's in The Big Easy, where I had a delicious meal with impeccable company on my birthday.
Like I mentioned before, there are a ton of other cities within driving distance of New Orleans so I'm sure there will be more day trips coming up in the near future.